Harnessing EU Funds for Romania's Energy Transition
Sandbag is pleased to launch our latest report on the energy transition in Romania. As a major regional actor and an important player in the European policy space, Romania has the potential to become a leader on climate action. However, political dynamics and a lack of a clear investment plan for the renewable transition often leaves the country on the less ambitious side of acting on climate change. With this report we aim to contribute to the dialogue around the opportunities and challenges of Romania's renewable energy future, to equip political actors and other stakeholders with a lens of strategic investment planning through which to view the road to climate neutrality by 2050. 
Our report gives an overview of the current state of the energy system in Romania, including the development to date of renewable energies and the strong policy support for natural gas. We then outline the various EU funding sources which come with a strong climate focus, including the new Recovery and Resilience Fund. Finally, we give an overview of two less exploited renewable energy resources, geothermal and bioenergy, to discuss their relevance for Romania's energy transition and to provide an overview and guidelines to planners and investors.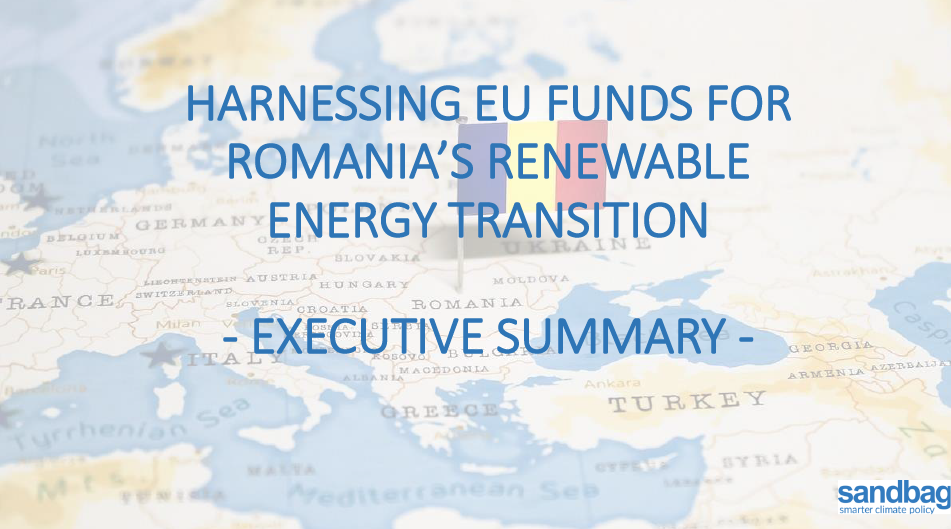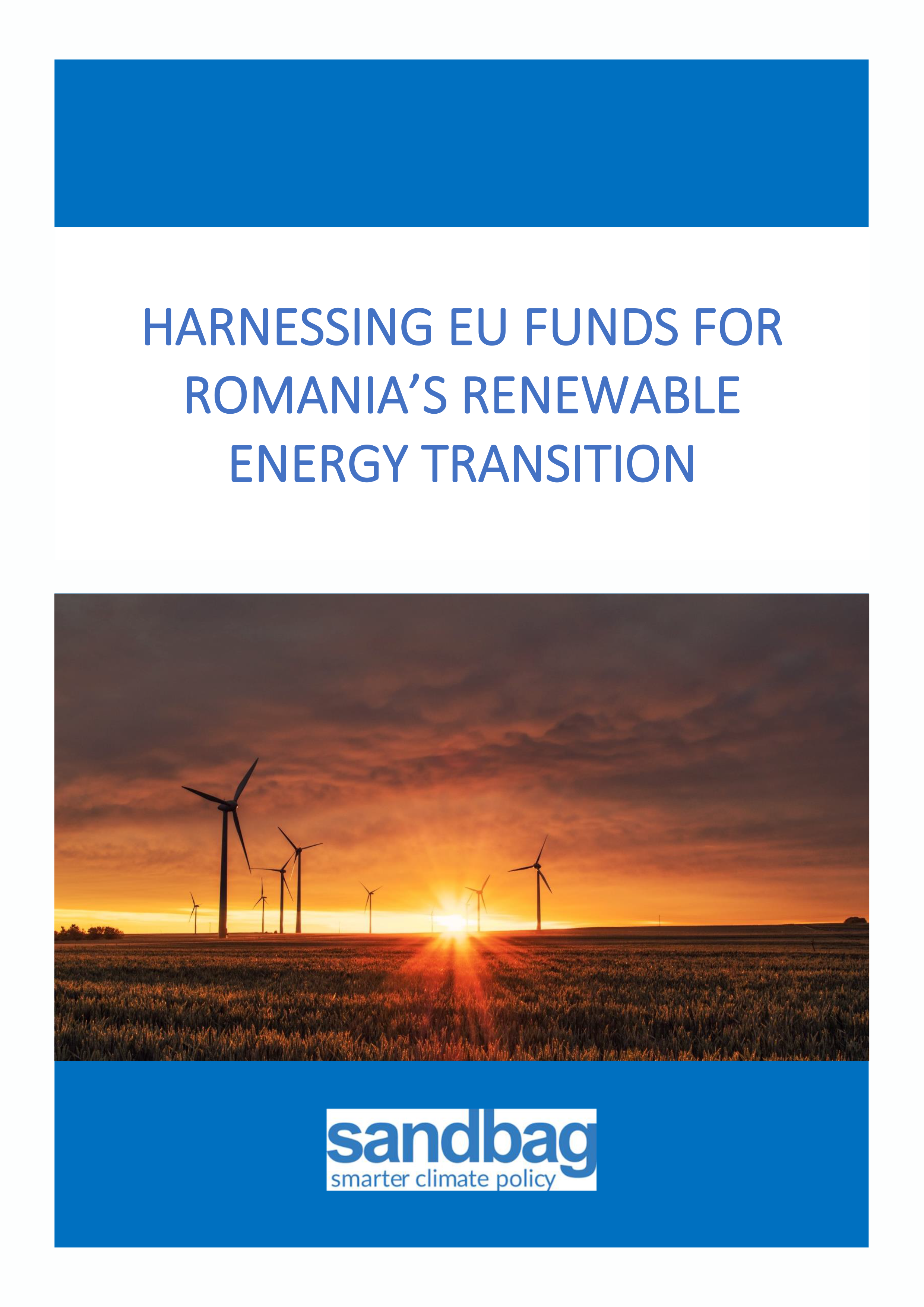 The report's key messages are: 
Romania has a range of natural resources providing significant renewable energy potential, but this can only be realised with committed and far-reaching public policy support for renewable energy at all scales.

 

EU loans, grants and ETS revenues represent a significant energy revenue stream that can 

mobilise

 Romania's energy transition at a large scale, but only if these funds are spent in a strategic manner that 

prioritises

 investments which will still play a role in a climate-neutral 2050.

 

Official estimates of Romania's renewable energy capacities are outdated and do not 

take into account

 the latest technological developments. More research is needed to identify the real potential of these renewable resources and to plan the development of the energy system accordingly.

 

Geothermal energy could become a significant renewable source of heat for Romania, but high capital costs and 

high risk

 factors of initial investments mean that policy and financial support will be needed to support its development. Romania has a large bioenergy 

potential

 but this must be weighed against possible negative environmental impacts of bioenergy 

use, and

 targeted to applications where other renewable options are not practical.

 

The 2050 climate neutrality goal should be mainstreamed across of all Romania's public planning instruments (

e.g.

 National Energy and Climate Plan, network development plans, programmes for the spending of EU funds) to provide a coherent investment plan that makes the best use of available resources and avoids stranded assets.