 We're a non-profit climate change think tank which uses data analysis to build evidence-based campaigns on climate policy.
We focus on EU policies such as the EU Emissions Trading Scheme, carbon border adjustment mechanisms and emissions reductions in industrial sectors. We believe in Europe's ability to lead climate action, by example and using its large market and ability to stimulate technological competition as an incentive for others to follow. But we're also aware of the risk that Europe's might fail to deliver on its own pledges, which is why we want to get EU policy right.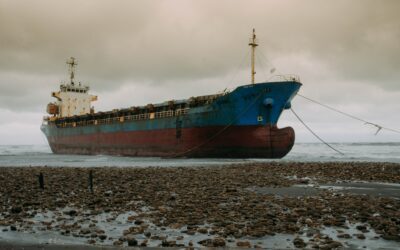 According to Shipbreaking Platform, a Brussels-based NGO campaigning for the environmental and human rights issues linked to shipbreaking practices, in 2021 alone, 583 ocean-going commercial...
Sandbag is recognised as a top global climate think-tank
An inspirational idea that promises to make a real and positive difference… and a wonderful opportunity to help sort out the climate mess we've all created. 
Prof. Chris Turney is the author of Ice, Mud and Blood: Lessons from Climates Past
Sandbag is playing a crucial role in making sure that Europe's cornerstone climate policy actually does its job.
Sandbag … strikes a balance between underlining the merits of the EU ETS and criticising the weaknesses.