Industry is key for the European Union to fully decarbonise by 2050. While the EU power sector has made significantly reduced its emissions, progress towards reducing industrial emissions has largely stalled.  
Steelmaking is one of the main sources of greenhouse gas emissions in the EU with ~190 million tonnes of CO2eq (about 5 %) emitted by EU-based production facilities in 2022. Solutions to decarbonise the steel industry exist. They consist of either decarbonising the transformation of primary ore (e.g. using direct reduced iron, hydrogen and/or carbon capture and storage) or reducing the need for primary ore transformation through increased circularity.  
Our research found that circularity solutions are the most immediately available at relatively low costs and with large abatement potential, as Europe is currently the largest exporter of steel scrap, with 20m tonnes exported annually. 
Producing one tonne of primary steel using blast furnace / basic oxygen furnace technology (BF-BOF) emits about two tonnes of CO2, whereas producing one tonne of secondary steel using electric arc furnaces (EAF) creates virtually no CO2 if it uses green electricity.   
Yet, EU policy unequivocally favours solutions based on primary ore transformation, which are more expensive, more resource intensive and have a higher carbon footprint: 
Under the EU Emissions Trading Scheme (ETS), steelmaking plants receive about 20 times more free emissions permits for processing primary ore in blast furnaces than for using circular routes.

 

Under the ongoing review of the Free Allocation Regulation, the production of direct reduced iron (DRI) is poised to receive the same number of free allowances as blast furnaces. 

 

Hydrogen production (which could be used to produce direct reduce iron) is poised to be heavily subsidised, while the use of steel scrap is not.

 

Under the Innovation Fund, innovative solutions (which include hydrogen-based or CCS-based production) are eligible to EU funding, whereas scrap use is not.

 

Free allocation is to be phased out by 2034 with the introduction of a Carbon Border Adjustment Mechanism (CBAM). However, its recently announced implementation rules leave way to circumvention, which puts the system's effectiveness (and phase out of free allocation) at risk.
Make flat steel production receive the same amount of free allowances regardless of feedstock and production route
We are actively promoting

this

solution within the EU Commission's Climate Change Policy Expert Group (CCEG) on the Free Allocation Regulation.

We have pooled efforts with recycling industry organisations.
In the Innovation Fund, promote equal treatment between innovative and non-innovative solutions
We are active members of the EU Commission's Innovation Fund Expert Group on the IF's

reform.




We have met with the Commission to explain the inefficiency of the current Innovation Fund's granting

regime.



Latest publications on Industry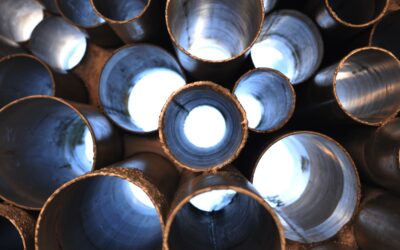 Following the revision of the EU Emissions Trading System (ETS) Directive in April 2023, the European Commission was mandated to review the Free Allocation Regulation, which establishes the methodology that calculates the number of free emission allowances for sectors...