Increasing CO2 intensity: Data from the Cement Sustainability Initiative shows that the carbon intensity of EU cement increased from 2008 to 2014.
No carbon leakage: Since 2011, the EU cement sector has vastly increased exports of cement clinker outside the EU, demonstrating that the EU Emissions Trading System has not made the sector globally uncompetitive
Earlier this year, research by Sandbag revealed that perverse incentives in the design of the EU Emissions Trading System (EU ETS) have driven higher GHG emissions in the cement sector.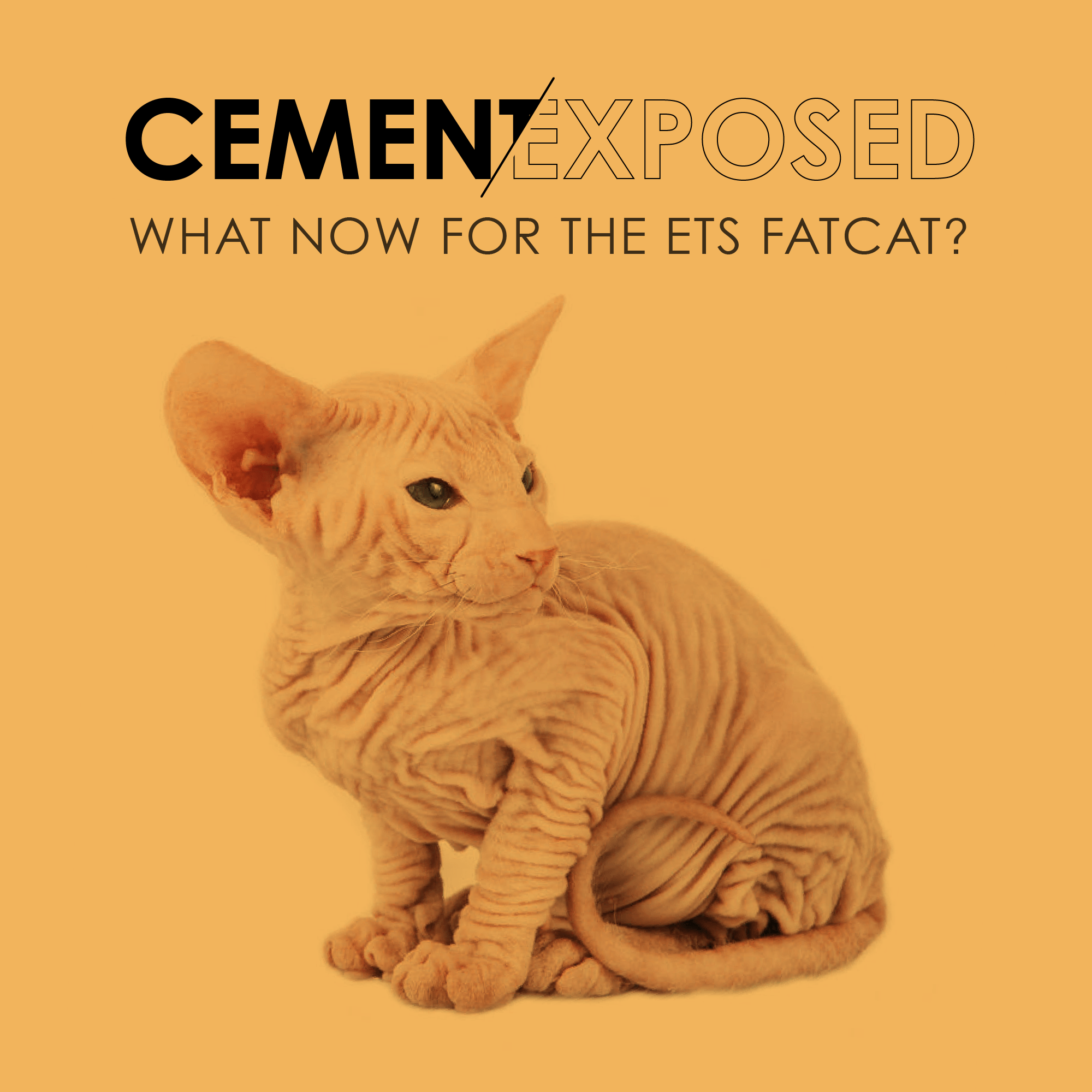 Ahead of tomorrow's Industry Committee vote on ETS
reform, Sandbag's new analysis of recently published figures from the Cement Sustainability Initiative show that European Portland cement producers have not reduced the carbon intensity of cement from the beginning of the EU ETS in 2008, up until the end of 2014 (the most recent year for which data is available).  In fact, the sector made greater strides in reducing emissions in the years prior to the EU ETS.
This highlights the inability of the EU's flagship climate policy, as currently designed, to address European cement sector emissions.
Meanwhile, low-carbon new entrant cement companies operating outside of the EU ETS have commercialised technologies to dramatically reduce the carbon footprint of cement, yet are struggling to scale-up as they fight through a mass of regulation and product standards which support the high-carbon status quo.
Wilf Lytton, Analyst at Sandbag, commented:
EU policymakers have overprotected the cement sector in the EU ETS to such an extent that many companies have not taken any significant action to reduce their GHG emissions.

The EU's approach is killing with kindness; by maintaining the status quo on free allocation of allowances they are making their own climate targets undeliverable. Not only that, but new, low-carbon European cement manufacturers outside of the EU ETS could be expanding Europe's industrial base, but instead the carbon market is simply protecting Europe's high-polluting industrial dinosaurs.
Notes
Sandbag's briefing builds on recently published work on free allocation modelling (Last Chance Saloon for the ETS) showing how appropriate targeting of free allocation will have a transformative effect on the cement sector and also begin to bring down the enormous surplus of allowances which leaves the European carbon market entirely impotent.
Sandbag's previous research on cement: The Final Carbon Fatcat (Sandbag, March 2016) https://sandbag.be/blog/2016/mar/16/final-carbon-fatcat/
Data source: WBCSD Cement Sustainability Initiative. 2016. Getting the Numbers Right Project: Emissions Report 2014http://www.wbcsdcement.org/GNR-2014/