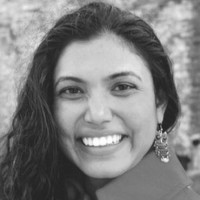 Maria
is the Head of Public Affairs at South Pole, a sustainability solutions company.
She has over 12 years of experience researching and advising governments, international institutions, and the private sector in addressing climate challenges amid rapid technological and societal change. She previously worked for the Carbon Markets team for New Energy Finance, and as a policy analyst for the Grantham Research Institute on Climate Change and the Environment. She has also consulted for international organisations such as the International Financial Corporation, the Overseas Development Institute, and World Intellectual Property Organisation. Maria obtained her doctorate and master's degree in environmental policy and regulation at the London School of Economics and Political Science, and her Bachelor's degree in Economics and Development in Queen's University, Canada.

Mundo-b Matogné. Rue d'Edimbourg 26, Ixelles 1050 Belgium.
Sandbag is a not-for-profit (ASBL) organisation registered in Belgium under the number 0707.935.890.
EU transparency register no. 277895137794-73.
VAT: BE0707935890.