18 March 2021: European Parliament takes cautious approach to hydrogen blending and supports additionality principles.
Sandbag has worked closely on the Industry Committee's report on the Hydrogen Strategy to ensure that its focus remains on renewable hydrogen used efficiently in priority sectors. Despite heaving industry lobbying, the report is sceptical about the relevance of hydrogen blending, supports the general principle that renewable hydrogen production should come on top of electricity grid decarbonisation, and calls on the Commission to provide a clear mapping of priority demand for hydrogen, in order to better inform planning processes.
12 March 2021: European Parliament report on the Circular Economy recognises importance of circularity for industrial decarbonisation
Circularity is critical for the decarbonisation of heavy industries, but the European Commission's Circular Economy Action Plan does not fully reflect this relevance for industry. We worked with MEPs on the Parliament's report on the Circular Economy, to include articles on the importance of circularity for industrial decarbonisation and the need for climate and circularity requirements for emissions-intensive construction products.
10 March 2021: the European Parliament votes for a Carbon Border Adjustment Mechanism
The EP's own initiative report supports the introduction of a CBAM which is compatible with WTO rules. This should mean that free allocation of carbon allowances to industry should be phased out at the same time, however the report falls short of supporting the end of free allocation. We believe the EU should end the regime of free allocation as soon as possible due to its ineffectiveness and high cost to public finances.
Sandbag has been campaigning for a CBAM for years. Our 2017 report The Cement Industry of the Future explained how such a tool would prevent carbon leakage and preserve competitiveness in Europe, allowing to phase out free allocation of allowances in the EU ETS. In 2019, we also launched The ABC of BCAs, a handbook detailing possible options for such mechanism. It was used by many stakeholders as a basis for discussions, including the Commission, whose consultation document in July 2020 had a very similar content. Sandbag contributed to the Commission's impact assessment on CBAM, which will inform the legislative proposal to be delivered in June 2021.
Decarbonising industry and the materials sector will require the deployment of both innovative production processes and demand side and material efficiency measures. Our Relaunching a sustainable industrial sector report outlines some of the policy instruments that can help kickstart this transformative process. Among others, these measures will have to include:
Ambitious reform of the EU ETS
The lack of decarbonisation of the industrial sectors to date has been fuelled by the free allocation regime, an inappropriate ETS cap and the lock in of innovation through perverse incentives. A revision of the cap and a phase out of free allocation coinciding with the introduction of a Carbon Border Adjustment Mechanism would align incentives for a much swifter decarbonisation.
Circular economy
The circular economy is a central pillar of industrial decarbonisation, and it is essential that public authorities create the necessary regulatory frameworks for decarbonisation and circularity, while industry actors invest in the development of new zero-carbon production processes and material efficiency measures.
Prioritise efficient uses and avoid creating stranded assets
The build-out of infrastructure to support industrial decarbonisation must prioritise efficient uses and avoid creating stranded assets. While renewables-based hydrogen will be an important fuel and feedstock for decarbonising certain industrial processes that cannot be electrified, hydrogen transmission and distribution will not be needed in the same quantities as the current gas grid. Rather, hydrogen infrastructure must be carefully planned to link priority users to renewable energy production, prioritising energy efficiency and hydrogen clusters.
Although heavy industry is covered by the EU ETS, the ETS alone is not expected to do much to decarbonise it. This late realisation has led the EU to rethink its approach to industrial GHG emissions reduction and to implement a number of policy reforms and funding programmes.
These policies, which suddenly make vast amounts of public aid available to a few sectors, create the risk of either underdelivering (missing the objective despite the spending) or 'overkilling', by stacking up too many initiatives toward the same goal, resulting in a waste of resources.
This risk is largely caused by the particular situation of industrial sectors (e.g. compared to power generation) which involve many sectors and processes, less mature abatement measures combined with more difficult access to information on potential, readiness and costs. When information exists, it is often confidential or not easily accessible.
Policymakers and other stakeholders tend to rely on incomplete information, provided by sources tainted with vested interests. The asymmetry of information between private companies, civil society and governments, with a lot of lobbying from all sides, tends to blur or polarise debates and may lead to suboptimal decisions.
As regulators have to choose between a range of very costly options, it is essential to provide them the most accurate and up-to-date information. For this reason, Sandbag is working on an interactive tool to map out abatement potential in the largest emitting industrial sectors.
Sandbag contributes to public consultations, impact assessments and parliamentary processes for policies like the Circular Economy Action Plan, the Carbon Border Adjustment Mechanism and the Hydrogen Strategy.
We sit on the roundtables of the European Clean Hydrogen Alliance and other expert panels, where we push to ensure that policy supports and public funding are directed towards the most efficient and socially just decarbonisation solutions.
Industry and the materials sector

Industry and the materials sector are now key areas of focus for the European Union's efforts to fully decarbonise by 2050. While the EU power sector is moving towards a net-zero compatible trajectory, progress towards reducing industrial emissions has largely stalled. In the five years up to the end of 2019, European industry has achieved no substantial reduction in emissions. Should this trend be allowed to continue, the EU will fail to meet its goal of achieving carbon neutrality by mid-century.
The materials sector, in particular, is a major contributor to the EU's carbon footprint. The iron and steel, cement and chemical sectors together represent 14% of the EU's annual CO2 emissions. The production of these materials has often been described as 'hard to abate'. The central role that carbon plays in current production processes and the high heat levels involved means that emissions cannot easily be eliminated through direct electrification. But hard to abate does not mean impossible to abate, and initiatives to demonstrate the feasibility of producing very low-carbon materials are multiplying across Europe.
Latest publications on Industry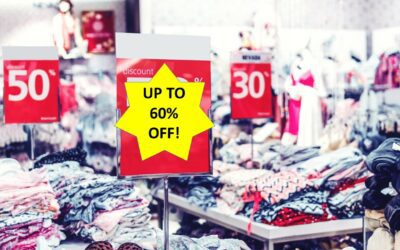 Earlier this month, the IF's third large-scale call was announced, with a bumper budget of €3bn. The EU's Innovation Fund, launched in 2020, is one of the world's largest programmes funding innovative low-carbon technologies. The fund can cover up to 60% of a...