Buzz if you know…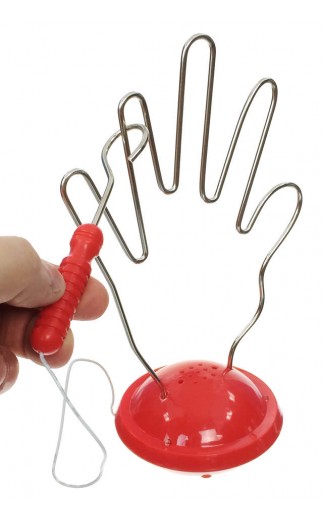 The UK government's Clean Growth Strategy was launched today, to identify the measures needed to meet the UK's 2028-2032 carbon budget.  
The Clean Growth Strategy was always going to be a difficult task – the UK has already exhausted the "easy-wins", achieving huge progress in reducing its CO2 emissions by 42% since 1990. To date, the power sector has delivered the largest proportion of the UK's CO2 cuts, more than halving emissions, as coal generation fell to 9% of the electricity mix last year, replaced by renewables.
It was clear the Stregy needed to look at decarbonisation in all areas of the economy, and it did just that, with the 50-point Strategy covering everything from transport to agriculture to households. Many of these actions are laying groundwork for future deep-decarbonisation, like carbon capture and storage in industry; other actions are chipping away at essential multi-decadal projects, like insulating houses.
But there is one sector in the Strategy, which is central to delivering the UK's emissions reductions coming from in the 2020's… Any guesses?
Electricity. Again. In the breakdown of sectors, by far the biggest emissions falls to 2032 are in the electricity sector, and also in the transport sector via electrification. These two sectors account for 56% of projected emissions cuts from 2017 to 2032.  Of course, emissions in industry, households, "natural resources" and the public sector are also projected to fall, but not to the same extent.

Gas generation will collapse, replaced by offshore wind and nuclear throughout the 2020's, so that 85% of electricity supply is clean by 2032, eclipsing even the Climate Change Committee's projections. BEIS anticipate this will reduce power sector emissions by 80% from 2017 to 2032.  Up to £557m for further Contract For Difference auctions, with the next one in spring 2019, will consolidate the UK's position as the world leader in offshore wind. A £900m pot of "innovation" money will help fund technologies to incorporate this surge in renewables (such as demand response & storage) and drive down their costs, as well as driving new technological breakthroughs in nuclear power.
Regarding transport, the package included £95m for fast chargers every 20 miles on the entire strategic road network, and £1 billion helping consumers to overcome the upfront cost of an electric car. BEIS anticipate transport sector emissions – the biggest emitting sector in 2017 – will fall by 29% from 2017 to 2032, achieved through a combination of efficiency and electrification. To begin powering transport by electricity, whilst simultaneously cutting power sector emissions by 80% is quite a feat.

On top of this, the electricity sector is already helping switch away from gas heating.  The UK is already spending £4.5 billion from 2016-2021 on its Renewable Heat Incentive, which includes heat pumps. The Strategy is a little vague on the plan for decarbonising heating, saying hydrogen may play a role, as well as citing heat pumps.  The move to begin electrification of heat has certainly begun, and will deliver emission reductions over the next decade, but it's not yet clear how much this will accelerate.

We do not mean to oversimplify the problem – there is lots of great work planned throughout the whole economy to help decarbonisation. This is why the Clean Growth Strategy is so important – it empowers all sectors of the economy to speed up clean growth, which is exactly what is needed as the journey into cutting emissions gets harder. To reach 80% emission cuts by 2050 (or more likely net zero, in line with Paris Agreement) all sectors are going to need to transform.
But the truth is: this Strategy shows, despite that power emissions have already move than halved, the transition to renewable electricity continues to be the best tool in toolbox for deep and rapid decarbonisation for the UK throughout the 2020's.  And, this is likely true for many other countries.