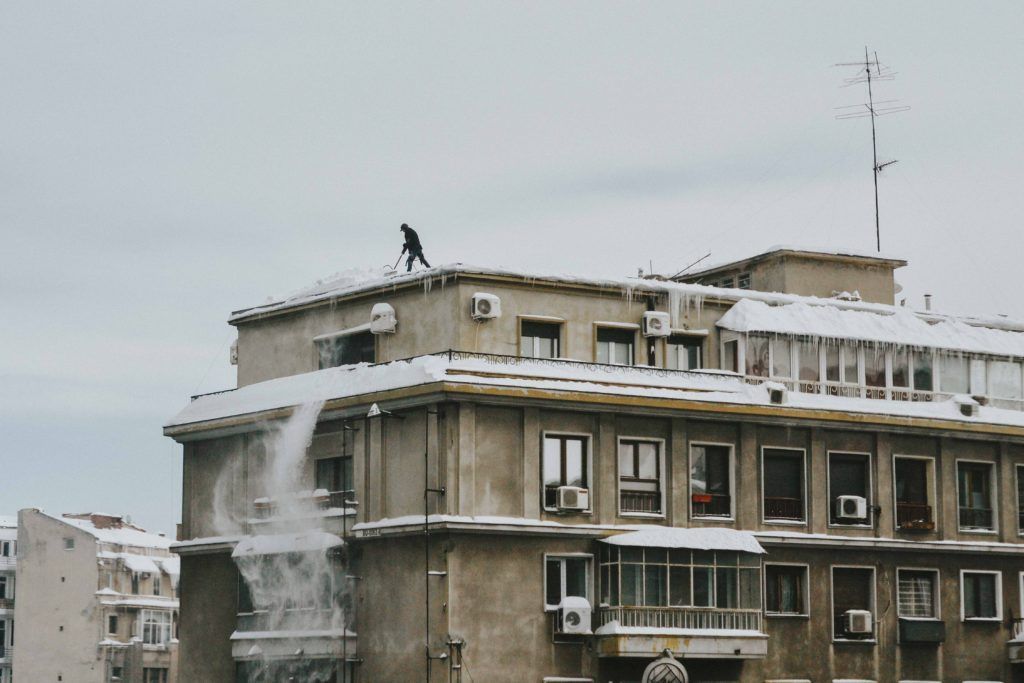 On Friday 16
th
June, Sandbag and The Prince of Wales's Corporate Leaders Group (CLG) hosted an event in the Parliament of Romania, the Upper Chamber of the Senate, in Bucharest to invite discussion on how climate and energy policy can, and will, affect the future of the Romania economy. This followed on from
a similar event held in Prague in May
.
The event, hosted by
Norica Nicolai MEP
from the Alliance of Liberals and Democrats for Europe (ALDE) group, brought together central and local government officials, businesses representatives, and policy experts to discuss EU climate policies and their economic impact. Ms Nicolai opened the proceedings by welcoming guests and highlighting that although Romania is facing a period of political turmoil the country still maintains a strong interest in the issue of climate change. Ms Nicolai commented that she hopes this conference and others like it will maintain that interest in climate initiatives and bring further cooperation between the EU and Romania.
Mr Whittington stated that events such as these are important since global trends in climate change will shape the economies of the EU, Romania and the world. Such discussion may be particularly important in countries like Romania, who have met their renewable energy targets ahead of the required timeframe, to help harness the opportunities of new markets such as low-carbon services and technologies in this fast growing low-carbon economy.
Keynote speeches from Viorel Toma
, President of the National Agency for Environment Protection and
Baroness Worthington
, Executive Director of Environmental Defense Fund Europe and Founding Director of Sandbag set the scene for the coming discussion. Mr Toma outlined that climate change is a global issue and so requires a global approach and that Romania is committed to acting on climate change. The country has already met its 2020 emission reduction targets and is now looking ahead to ways to meet 2020-2030 targets.
Following this, Baroness Worthington commented that the EU could lead the clean energy transition and work with other nations such as China who have the ability to directly invest capital in new clean energy projects. Baroness Worthington made clear it is critical that the EU uses smart policy to bring about change as capital and innovation aren't as straight forward. A market based mechanism augmented by national policy, such as implementing a carbon price, should be used efficiently and as much as possible. This would incentivise business to invest in the right areas as opposed to policies forcing their hands. Romania's natural resources could allow the country to become a low carbon leader in the region. The UK Climate Act was referenced and used as an example for the multiple benefits it brought to various dimensions of UK public policy, despite initial uncertainties and Romania was encouraged to follow suite.
Watch Baroness Bryony Worthington give her keynote speech.
The event aimed to address some of the practical questions that arise around the technological side of the low-carbon economic transition as well as highlight the EU funding levers built into EU policy and designed to enable that process, as reflected in EU and policy choices which could channel investment to countries like Romania, as well as on the need for additional funding. This was achieved through two showcase presentations.
Janne Peljo
form SITRA, the Finnish Innovation Fund, presented some key insights from their 'Green to Scale' project (
Powerpoint presentation available here
). This project illustrates the emissions savings potential of scaling up existing and proven low-carbon solutions with the goal of inspiring countries to reach and exceed their emission reduction targets. The presentation covered solutions developed in the Nordic countries which may be on interest in Romanian, ranging from combined heat and power (CHP) in industry and buildings, to residential heat pumps and electric vehicles.
Suzana Carp
from Sandbag also discussed how Romania could harness opportunities from the EU ETS and the Effort Sharing Regulation to create investment revenue streams. Ms Carp presented recent Sandbag analysis on how to optimise the EU climate policies (specifically the Emissions Trading System (ETS) and the Effort Sharing Regulation (ESR)) to support low carbon investment. There are nearly one billion ETS carbon allowances available to Central and Eastern Europe for investments in modernising the energy sector. An ambitious reform of the EU ETS would increase their value and similar support can be given to other sectors under the Effort Sharing Regulation. This combined with new projects under the
European Project Based Mechanism
could direct a significant flow of finance towards the Central and Eastern European region. Ms Carp concluded by saying that Romania had been a leader in innovation in the past and could be again and that now is the moment to invest in the low carbon transition.
      Panel I – Investment in energy sector – way forward for Romania
Chair: Norica Nicolai MEP, ALDE group
Iulian – Robert Tudorache, State Secretary, Ministry of Energy
Radu Dudau, Co-founder & Director, Energy Policy Group
George Constantin, Chairman and Programme Manager, Future Energy Leaders Romania
Adelina Dabu, Public and Regulatory Affairs Expert, Petrom
During Panel I ('Investment in energy sector – ways forward for Romania') contributors drew attention to successes in low-carbon investment that are already being achieved within the current, often challenging, political environment. Iulian-Robert Tudorache, State Secretary at the Romanian Ministry for Energy opened this panel discussion highlighting this political uncertainty but saying that Romania's vision of energy policy will focus on meeting climate change goals, security of supply for its citizens, and integrated into European grid systems, all underpinned by a mix of energy sources and strong regulation. A good debate was had about energy security and the energy mix, and how long Romania will continue to rely on focus fuels as part of this. Guests also heard how meeting targets will become more difficult in the future and that additional reduction measures will need to be considered. This will require more political and financial support for innovation in Romania. One panellist commented that participation in the new economy should no longer be seen as a burden on the state. Stable and predictable policy will help ensure investment and more vibrant sources of funding for entrepreneurs and small and medium business will be crucial for Romania to realise the opportunities of a low-carbon economy.
Panel II – Low-hanging fruits: mitigation in cities
Chair: Eliot Whittington, Deputy Director of the CLG
Monica Ardeleanu, Executive Director, Romania Green Building Council
Mihai Toader-Pasti, Co-founder and CEO, EFdeN
Bogdan Balaci, Lead for Romania and South district of CEE, Philips Lighting
Panel II (''Low-hanging fruits: mitigation in cities') explored what more can be done on a policy level so that business can grasp opportunities in energy and industrial sectors, as well as in cities. Greater energy efficiency in buildings and electrification of transport were some of the specific examples discussed. These may be particular important because a great amount is invested in infrastructure so ensuring investments are sustainable can have a big impact. This is not only an issue of climate change but also energy efficiency, air quality, safety, and quality of life. Guests were informed about the 1.5 million square meters of certified sustainable buildings in Romania but were also told that great energy efficiency, especially in residential buildings, will be required to meet future targets. Again, stable policy and appropriate regulation were highlighted as being crucial to ensuring good investment in these areas. Overall, all participants highlighted that a strong political and financial framework will be required to successfully tack climate change and other related issues. Ms Nicolai concluded by saying that by working together across boarders we will make steps forward and expressed her availability to continue to provide a cross-policy dialogue between stakeholders.