** Places still available: RSVP here **
In Prague on Monday 15th May, Sandbag and the Prince of Wales's Corporate Leaders Group are hosting an event examining how climate and energy policy will affect Central and Eastern Europe economy in the future. Looking especially at the twin European Union climate policies, the Effort Sharing Regulation (ESR) and the Emissions Trading System (ETS), the event will discuss how these, and other key policies can be improved to facilitate green growth and help Czech business lead on low-carbon investments.
This afternoon event will highlight the business case for increased low-carbon investment in the Czech economy. The discussion will focus on investments in energy and industrial sectors, and low-hanging fruit such as climate mitigation in cities. The event will bring together senior politicians, policy-makers, business leaders and civil society experts to explore these opportunities.
Speakers include:
Pavel Zámyslický,

Director, Energy and Climate Protection, Czech Ministry of Environment

Pavel Řežábek,

Chief Economist, ČEZ

Jan Jašek,

Head of the Energy Unit, UniCredit Bank

Jan Habart,

Deputy Chairman, Komora OZE

Barbora Vondrušková,

Environmental and Social Expert, Ernst & Young

Martin Ander,

Deputy Mayor, City of Brno

Max Wandler,

Knowledge Centre, Energy and Technology Section, Erste Bank

Petr Holub,

Director, Chance for Buildings Association

Kateřina Sirotková,

CEO, Association of Electro-mobility and Innovating Technologies

Bedrich Quadrat, Central and Eastern Europe Public Segment Manager,

Philips Lighting

Petr Fűzék, Project Manager eMobility Aftersales,

Škoda Auto

Janne Peljo,

Leading Specialist, Finnish Innovation Fund SITRA

Chaired by:
Jill Duggan, Director,

The Prince of Wales's Corporate Leaders Group (CLG)

Rachel Solomon Williams, Director,

Sandbag
The full agenda is available here.
If you're interested in attending, the event in Prague runs from 13.00 – 17.00 on Monday 15th May, followed by a cocktail reception. There are still some places left, so RSVP now to secure your place.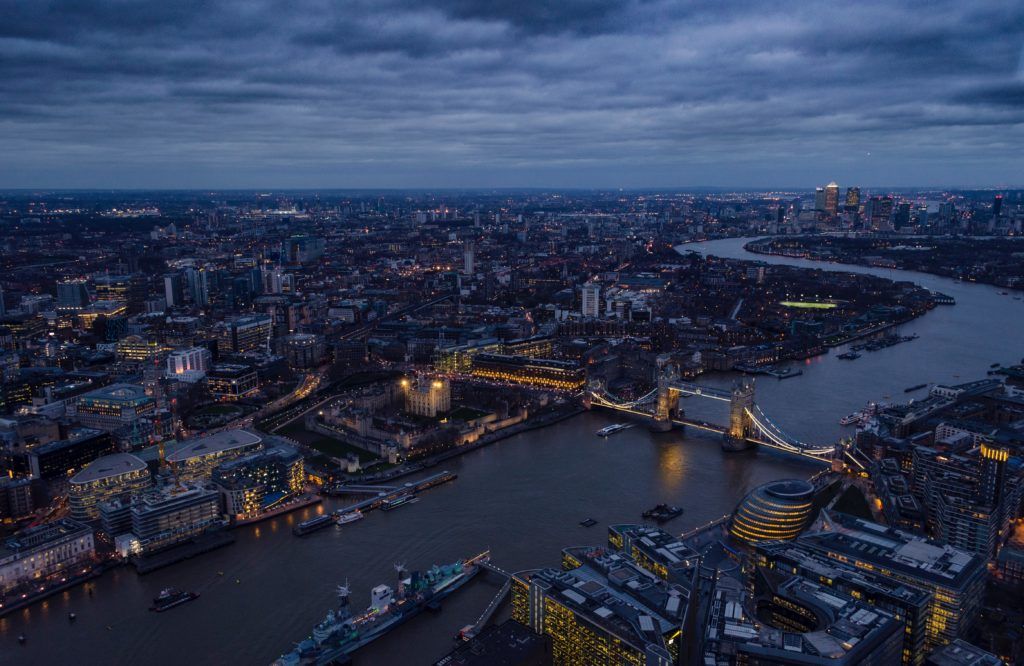 Event: Brexit and the EU carbon market
Also on Monday 15th May, in London Sandbag will host a discussion on the future of the EU ETS after Brexit. Launching our new report, the event will examine the dangers and opportunities Brexit presents to the EU carbon market, and to climate policy in the UK.

Featuring comment from Lord Deben, Chair of the Committee on Climate Change, and Richard Howard, Head of the Environment & Energy Unit at Policy Exchange. The event runs from 3pm-5pm. Contact info@sandbag.org.uk if you'd like to register (please provide Name & Organisation)

Images: A morning breaks in Prague by Roman Boed, used under a Creative Commons Attribution 2.0 Generic licence, and A view from the Shard by Henry Be.