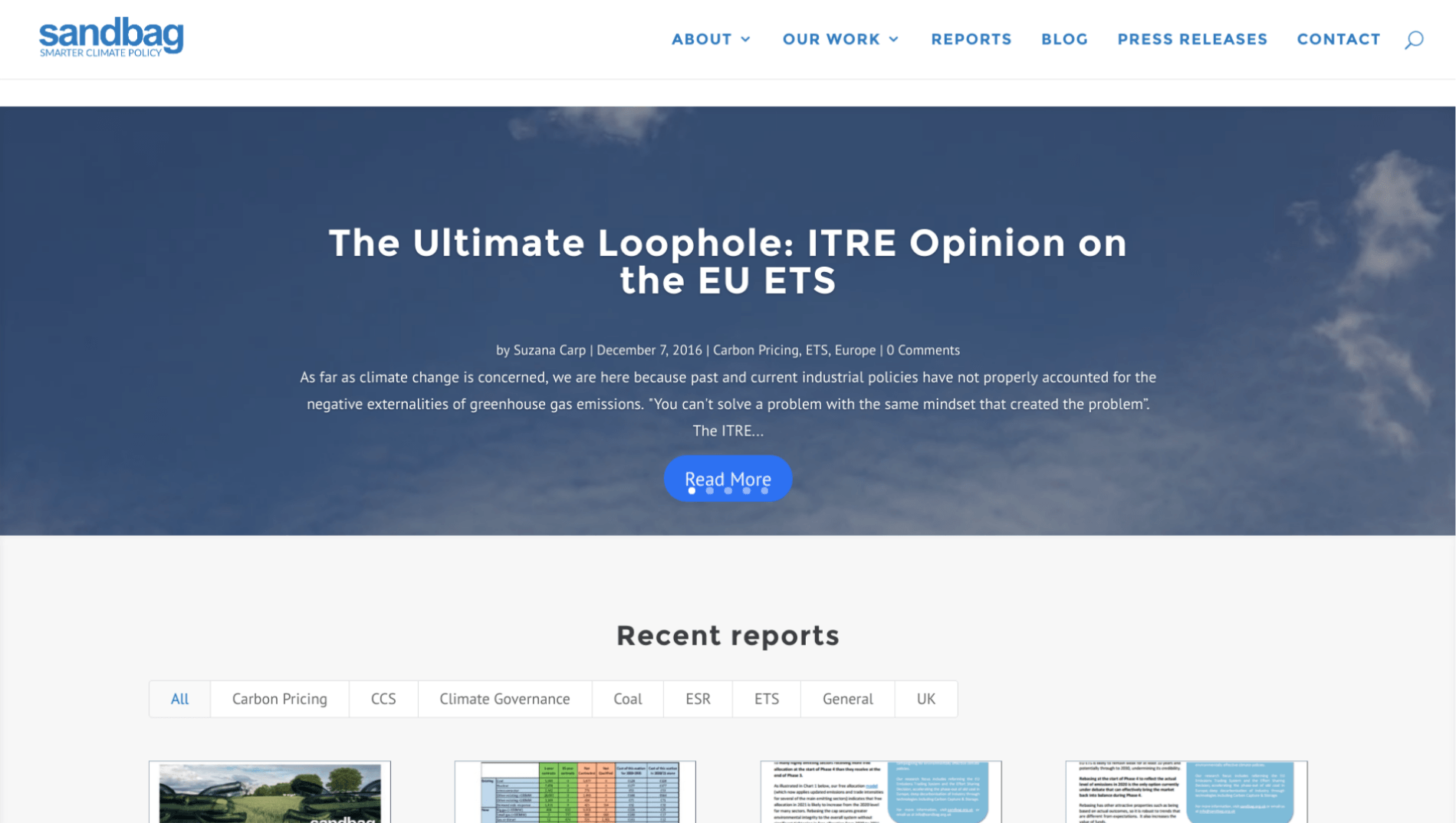 It's been a busy year at Sandbag, with a lot going on in all the key policies we work on.  We've seen the development of the reform processes for the EU Emissions Trading System and Effort Sharing Regulation, Lord Oxburgh's report on carbon capture and storage, and a record fall in the use of coal, with many days free of coal fired power generation altogether!
I'm particularly proud of a number of things the team has achieved this year, including:
securing amendments to the EU ETS text in the European Parliament, recognising the need for increased ambition in Phase 4 of the scheme, particularly through rebasing the Phase 4 cap;

successfully campaigning that the UK Government's Carbon Price Support should remain in place (as was announced in the Chancellor's Autumn Statement);

campaigning to ensure that the Effort Sharing Regulation should be more ambitious, including through removing the surplus on Annual Emissions Allocation and rebasing the ESR post 2020 at actual emissions levels, both of which were recognised in the Commission's proposed regulation published in July;

increasing the awareness of the impact of coal fired power generation in Europe particularly in terms of air quality and health through the two Dark Clouds reports [1] [2];

launching our EU Emissions Trading System

Dashboard

,

an open-source

tool that provides a user-friendly and interactive access to emission trading data.
There's still lots more to do though!  The team is flat out working to influence the European Parliament before the ENVI vote on the EU ETS reform later this month as well as preparing to further influence the ESR reform process, respond to the Commission's climate governance proposal (which was published as part of the Winter Package on 30 November) and urging the government to put forward a strong carbon capture and storage strategy, and creating clear policy for the UK coal phase-out.
I'm excited that we can kick off this next phase of work by relaunching our website.  The team has worked hard to update the content on a more dynamic and flexible platform, and special thanks go to Pablo Pareja Tobes for all his work in redeveloping the site.  The new website means that we will be able to provide new insights and analysis more quickly and easily than before.  We would welcome your feedback and comments at info@sandbag.org.uk.
The final bit of news is that I'll be on maternity leave from the end of the year and will be handing over to Rachel Solomon Williams, who will be interim Managing Director in 2017.  I'm sure Rachel will lead the team to deliver even more successes in the new year!